Project Upcycle Runway Event
Low environmental impact.  High design.
Join us as we discover New England's emerging talent in sustainable fashion and celebrate this year's winners.  
Saturday, March 24
6:00pm - 7:00pm Cocktail Hour & Gallery Pop-up
7:00pm - 9:00pm Runway Competition
9:00pm - 10:00pm After Party and Celebration
$35 for Members / $40 for Non-Members
3S Artspace, Recovergirl, and Goodwill of Northern New England are joining forces to promote regional designers and sustainable fashion. Together, they are presenting a design style competition on March 23 and 24, 2018 at 3S Artspace in Portsmouth, NH.  Designers will be challenged to upcycle secondhand clothing provided by Goodwill into a creative, gala-worthy outfit over two days, and with the support of community models, show their results on the catwalk on Saturday night. Designers will be judged on execution, creative reuse of materials, and styling.

The two days of intense design and sewing will culminate with a live runway show and gala event on Saturday, March 24th.  The public event will feature VIP judges, community models, tasty treats, and cash prizes.  Public voting will be included!  Cash prizes, provided by Saltwater Collective of Portsmouth, NH, will be awarded to the top three designers (First: $1,500, Second: $1,000, Third: $500).

---
JUDGES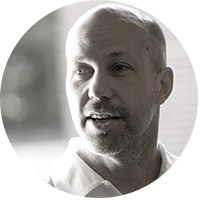 Pete Lankford
Design Director, The Timberland Company

Lankford attended Syracuse University, earning degrees in Geology and Industrial Design successively.  Graduating in 1992 with a Bachelors of Industrial Design he began work as a model maker at Design Continuum in Boston.  In 1994 he joined Exeter Research in New Hampshire, designing & developing footwear lines for Asolo, Converse and others.  In 1998 Lankford joined the Timberland Company where he continues to work today as Creative Director for Footwear Concepts, defining and developing new directions in footwear for the company.
Prior to his current role he acted as lead designer for two strategic brand initiatives: Boot Company and Earthkeepers. 

In describing his approach to design, he says, "I think of good design like a tripod- a thematically coherent and stable arrangement of parts that benefits from a reduction to the essential.  Take away anything and the design falls apart, add anything and you risk complicating the result.  While simplicity is a goal, I believe it is also crucial that the object being designed have an expressive, soulful personality at its core. Use and beauty are necessarily intertwined in any successful piece- that, when considered carefully, each of these aspects supports and strengthens the other to a well-balanced end."

While footwear is his primary focus, Lankford practices his craft outside the office by designing & building furniture at a home studio.  He lives in Newmarket, New Hampshire with his wife, Kirsten Reynolds their son, Soren and daughter, Elsa.

"Project Upcycle bundles into one event three interesting subjects any creative person today would want to know more about: design, sustainable thinking and ingenuity.  I'm flattered to be included in the show's panel of judges and am especially keen to see what people come up with.  As an experienced creative working in the design field I hope to offer up useful advice and insights to the contestants."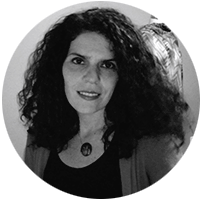 Jenn Varekamp
MASSART
Jennifer Varekamp is a Professor in the Fashion Department at Massachusetts College of Art and Design. She received her ED.M from Harvard University and her BFA from Massachusetts College of Art and Design. She has also studied at Domus Academy in Milan, Italy and at the London College of Fashion. She is a Costume and Clothing Designer committed to sustainability. She designed the costumes for HoverDive, a collaborative dance project that focused on fluid dynamics and ocean science, including the impact of climate change on ocean life.  In 2012, she received a MassArt Foundation Fellowship to travel to India to explore traditional techniques in textile design and sustainable practices. In January of 2018 and 2016  she co-led a MassArt travel course to India with a focus on Sustainable Fashion and Handcrafts. Since 2009 She has been leading a fashion directed travel course to Paris and Antwerp with her students at MassArt. She was a selected participant in the "Creative Industries and Sustainable Design" Tour of Germany in 2009 and was a Surdna Arts Teacher Fellow in 2005. Jennifer has participated in numerous conferences and workshops on sustainable fashion in the US, Europe and India. She was an invited guest lecturer at NIFT in Delhi, India on this topic and was a guest presenter at the RSA Student Awards in New York. In 2014 Jennifer was a guest presenter at the Design Exchange Boston conference and a facilitator on Sustainable Fashion at the annual benefit for the Ecologic Development Fund. In the summer of 2016 she presented a lecture on "Character Analysis through Costume" at the Heritage Museum based on their special exhibit, Cut!: Costume and the Cinema. In the Fall of 2017 Jennifer was a guest panelist on the "Wearable Arts Panel Discussion" at the Cape Ann Museum and was also one of the judges at the seARTS Wearable Art Fashion Show in Gloucester, MA.
"As a professor and designer committed to working sustainably and educating design students to design and problem solve using sustainable methods and materials, I am very excited to see the sustainable initiative behind Project Upcycle and the encouragement and awards it will offer to the designers. I'm thrilled to be one of the judges for the Project Upcycle Runway Event and look forward to seeing the innovative design concepts that are created over the two days."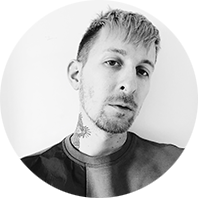 Ben Chmura
Concept Designer/ Illustrator. Project Runway Season 7 Designer

Ben Chmura grew up on comic books and sci-fi while spending all of his free time designing characters and their costumes. The concept of what they wore was symbolic of their backstory and what they represented. This passion inspired him to attend SCAD (Savannah College of Art and Design) to study comic book illustration. He later shifted into the fashion program due to his love of character/costume design with a focus on menswear. His appreciation for comic book illustration, color theory, 80's/90's pop culture, and streetwear are what fueled his interest in men's fashion. Chmura has designed for numerous brands including Club Monaco, Reebok, and most recently as design director of SEAN JOHN. In 2010, Chmura made his television debut as a designer for Season 7 of Project Runway where he also presented a collection at Mercedes-Benz New York Fashion Week inspired by Ray Bradbury's sci-fi classic, The Martian Chronicles. Chmura is now a consultant for color/concept and trend forecasting in New York City. In 2016, Chmura created DIS PATER: a design/ art concept brand where he has gone back to his comic book illustrator roots and is releasing his first comic: DREAMSTATE.

To learn more about future projects follow @dispater_nyc or visit www.dispater.nyc

"Why I'm looking forward to Project Upcycle/ what do I hope to offer to the event/designers?

I'm looking forward to Project Upcycle because I love seeing people's creative nature. To experience someone's thought process and how they execute the concept is what excites me. I love hearing the narrative and how the designers will accomplish it through upcycled materials.

Having first-hand experience in this style of competition, I hope to offer some of that insight to the event and audience.

Through my industry experience and knowledge, I hope to share some of that with the designers for their future endeavors. I also want to provide them encouragement because I've been in their position and know what it feels like to put yourself out there for the community to see."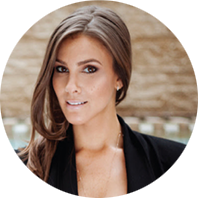 Molly Shaheen
Wheat Boutique / STATE & MANOR
Molly Shaheen is a designer and entrepreneur, with multiple businesses on the East and West coast of the United States. She is the Co-Founder of State & Manor, an eco-conscious, luxurious, lifestyle wear clothing line that is manufactured in Los Angeles, CA. Molly is also the owner of Wheat Boutique, a high-end gift and clothing store inspired by her experiences in both California and New England, with locations in Maine and Massachusetts.

Molly attended the University of San Diego where she studied communications and later went on to work for top talent agencies in Los Angeles.  In 2012, she left Hollywood and went on to create State & Manor, focusing on a timeless eco-conscious collection that is 100% manufactured in the United States. In 2014 the line was featured as one of 'Oprah's Favorite Things' for her Holiday Gift Guide. The clothing line today that is beloved by both locals and celebrities can be found in over 60 stores nationwide, as well as online.

In 2017, Molly opened Wheat in York, Maine, a town she grew up spending every summer in as a child.  The shop is right across the street from where her parents met in 1969 and is now the town where she and husband, Huw Collins (Pretty Little Liars actor), have opened the boutique, as well as an Italian restaurant called 1652.

Molly now splits her time between Los Angeles and New England, managing all of her business ventures alongside her husband and their two Pomeranians, Puppy and Bunny.

To learn more about Molly visit: stateandmanor.com / wheatboutique.com / 1652restaurant.com

"Project Upcycle is a very exciting event. The idea that we have to focus on sustainability in fashion has always been very important to me. There are so many things we can create and reuse and I think it is really important to highlight that. I have now seen almost all sides of this industry- design, manufacturing, fabric knitting, marketing, pr, direct to consumer sales, retail sales, wholesale, buying, merchandising. I have spent the last 6 years learning and creating as much as I can in the fashion and retail business- hopefully I can pass some of that information on!"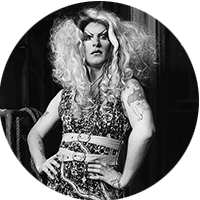 The night's emcee: Bunny Wonderland 
Thank you to our community models:
Nancy Pearson -  Portsmouth City Councilor / Art-Speak
Steven Achilles - Fire Chief of Portsmouth Fire Department
Penny Brewster - Benevolent Dictator of CERES Bakery
Tabitha McElroy - Fund-Friend-Fan-raiser for Human Rights Organizations
Julia McCarthy - Portsmouth High School Student
Shema Rubdi - Box Office Attendant at 3S Artspace / Film maker
Elias Matso - Portsmouth High School Student
---

Stay tuned as we announce designers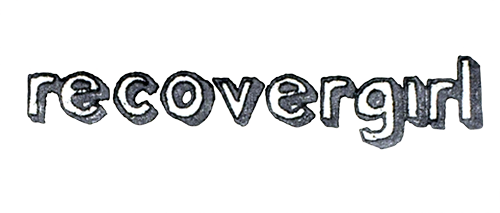 Additional sponsorship support provided by:

Diane Coon
Hair: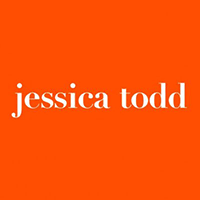 Video: Dan Freund
Event Photo: Michael Winters