Parties + Corporate Events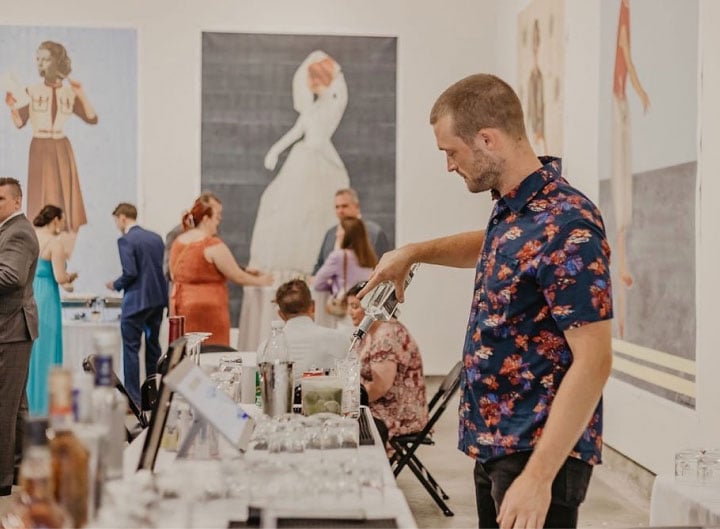 Parties
Want to throw a party? Host it in a flexible space made for live music, dancing, art, and celebration!

Make our space your space. We work closely with our rental clients to assist in planning and hosting your event. Private event rentals are our specialty. Our knowledgeable staff is experienced in virtually every kind of event including birthday parties, retirement celebrations, bar/bat mitzvahs, cocktail parties, and more. Let's talk about your vision!
"Not only is the space beautiful, the team at 3S Artspace is a special community. They were professional, helpful, and beyond caring. We were met with smiles and were helped every step along the way. The production team are experts in their field, and went above and beyond to ensure our event ran smoothly and comfortably." - Michelle Verdi, Yoga in Action DEI Committee
"From the first connection to the last, 3S made this event easy, transforming the experience from my having to worry about the tiniest detail to being able to enjoy the show. Working with your team was a joy. Professionals, all. Proactive, pleasant, and calm. We'll be back!" -Stephanie Seacord, Director of Public Affairs Portsmouth Peace Treaty Forum/Japan America Society of New Hampshire
"Arts In Reach rented 3S Artspace for our summer theatre programs and showcases, serving 100 at-risk teenage girls of the Greater Seacoast. I can't tell you how thrilling it is for our teens to be performing at such a cool venue. Working to combine social services with the arts, 3S Artspace enables us to fulfill our mission to empower teenage girls and is truly a valuable partner." -Mary-Jo Monusky, Executive Director, Arts in Reach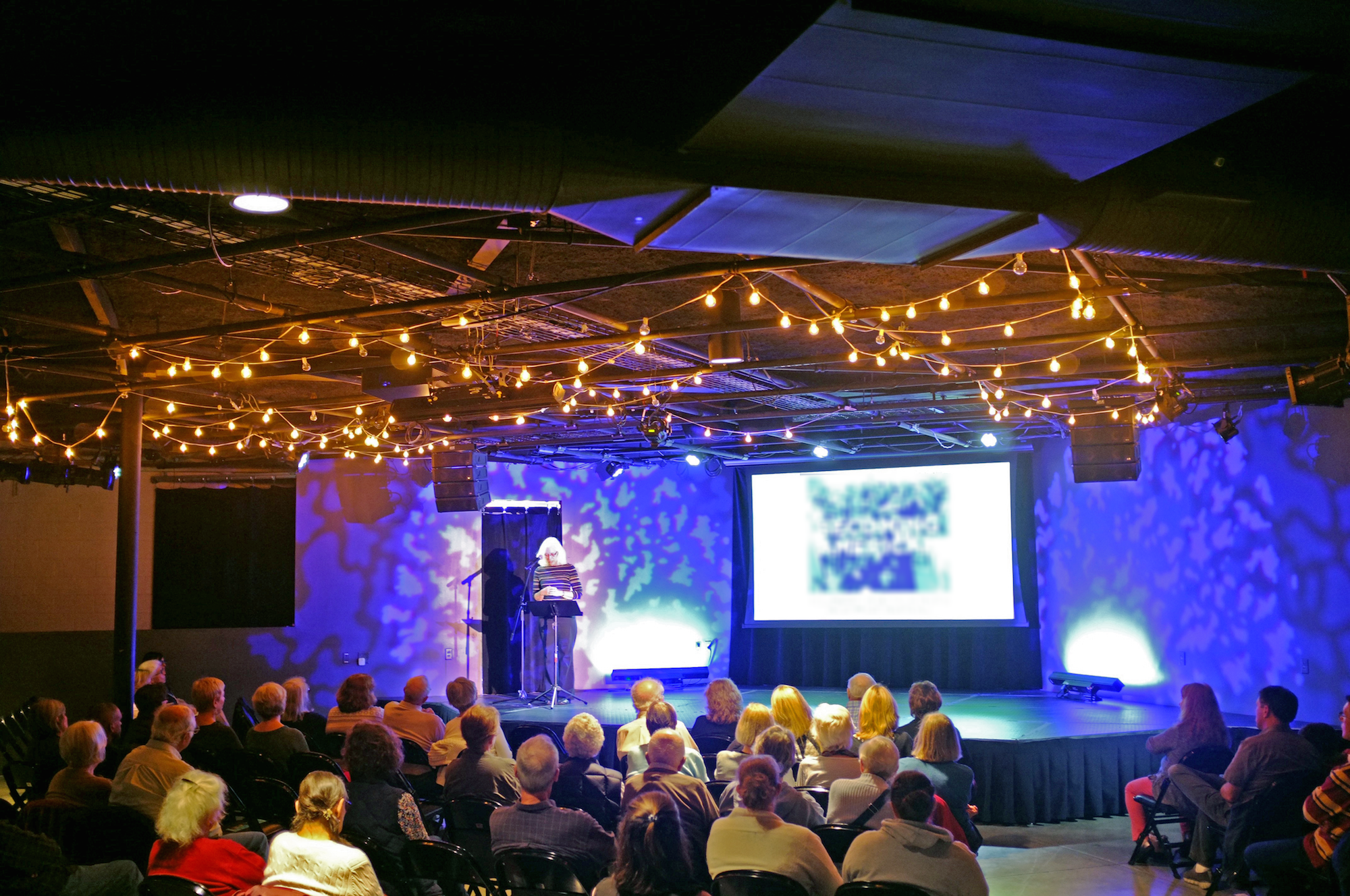 Corporate Events
Want to inspire creative thinking with your team? Hold your meeting in a creative space.

3S Artspace has the flexibility and amenities to transform into the perfect space for your next corporate event. Host your work session, employee recognition celebration, fundraiser, business meeting, or your holiday party with live music in one of our comfortable spaces.
Included
Technical + Front of House staff support • Podium • Basic microphone, sound, and lighting • Projector • Black padded folding chairs • Lounge furniture • Bartender(s) (Performance Space)*
Add-ons
Box office/ticketing support • Audio or video recording of your event • Linens
*Bar service in the Gallery space is an additional fee.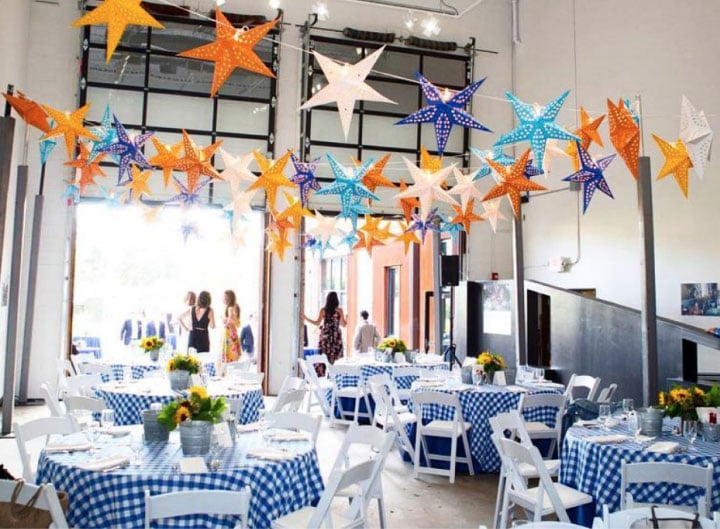 Gallery
The spacious contemporary art Gallery has 25 foot ceilings, state-of-the-art lighting, and a standing capacity of 150.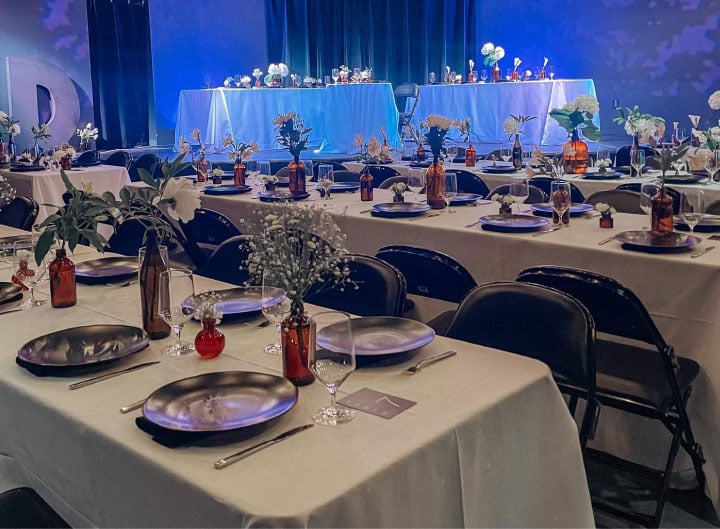 Performance Space
The Performance Space is equipped with state-of-the-art audio/video equipment, full service bar, modular staging, and a standing capacity of 400 (seated 200). The green room, with direct access to the stage, has a fridge and a private restroom.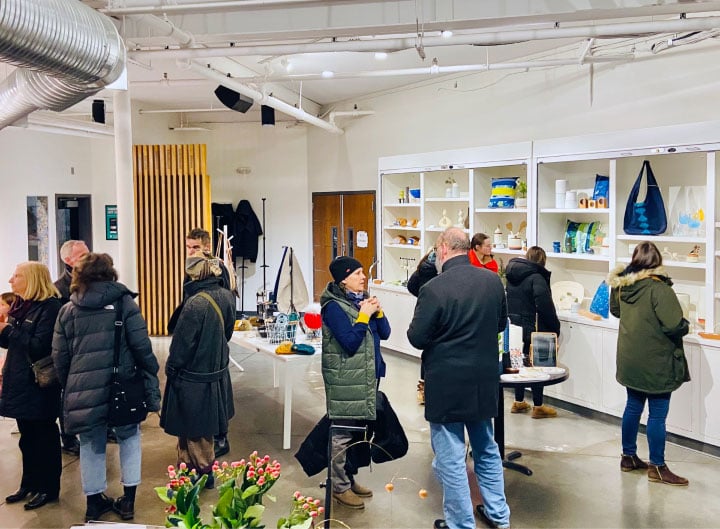 Lobby
The Lobby provides a welcoming entry point for your guests, allowing for registration, networking, and greeting. The Lobby features a small contemporary art gallery, and visitors can shop for bespoke goods and wares in the Shop at 3S.

Please note: The Lobby is a public space shared with our restaurant partner, providing access to the restrooms for their guests.
Past Rental Clients Include
Non-profit
University of New Hampshire
Portsmouth Smart Growth for the 21st Century
TEDxPortsmouth
New Hampshire Film Festival
Teton Gravity Research
Seacoast Media Group
Dartmouth Alumni Association
American Institute of Aeronautics and Astronautics - NH
Seacoast Charter School
Life and Hope Haiti
Oyster River High School - Project Graduation
Welcome East Moto Show
No Kid Hungry
Arts in Reach
Corporate
Timberland
Polartec
Janie Haas Events
HubSpot
Lark HotelsInternational Association of Privacy
Professionals
Lindt
RIDE Snowboards
Keds
Seacoast Media Group
Heinemann
Contact Us About Your Event