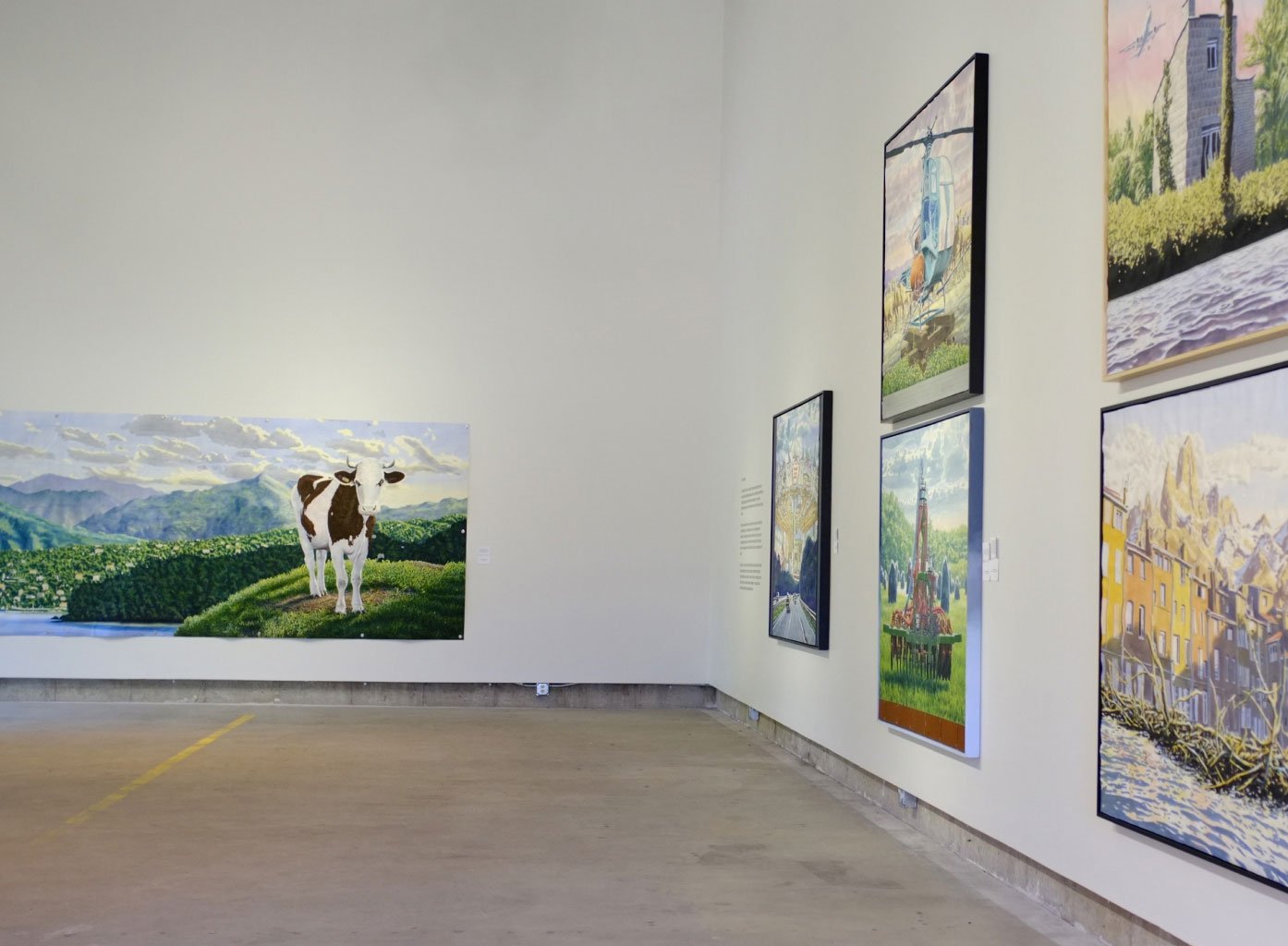 3S Artspace is a 501(c)(3) nonprofit contemporary arts organization, serving the community as a local hub and gathering place for all.
The

Performance Space

is the only midsize, flexible event room in the Seacoast area. 3S presents concerts, theater, dance parties, workshops, meditation, storytelling, and more.
In the contemporary art

Gallery, we present exhibitions that highlight unprecedented innovation across disciplines and celebrate artistic excellence. Free and open to the public.
The

Lobby

holds the

Lobby Gallery, the counterpart to the main Gallery, and the

Shop at 3S, featuring bespoke goods and wares. You'll be greeted by art the moment you walk through the doors.
Barrio is our

restaurant partner

currently celebrating their 5th anniversary here in Portsmouth.
We have full bar service for events taking place in the Performance Space. We offer limited bar service in the Gallery for exhibit openings and select events.
Location
Find 3S Artspace at 319 Vaughan Street, half a mile from the center of downtown Portsmouth, NH, in the city's quickly developing Northern Tier neighborhood.
Gallery + Shop at 3S Hours
Wednesday - Saturday: 11am - 6pm
Sunday: 12 - 5pm
Parking
Public parking is available available throughout the city. 3S is an easy walk from any of the parking facilities located in downtown Portsmouth. Find parking here. The Foundry Place Garage located at 100 Foundry Place is the closest garage parking facility.
Health + Safety
COVID-19 Warning. There is risk of exposure to COVID-19 in public spaces and there is no guarantee that those attending an event will not be exposed to COVID-19.
Attendee Promise & Health Acknowledgement: All attendees agree to follow 3S Artspace policies and posted instructions during their visit. All attendees should evaluate their risk in determining whether to visit 3S. By entering the building, attendees voluntarily assume all risks related to exposure to COVID-19 and confirm they will adhere to both local and CDC quarantine requirements.
Other Things to Do in Portsmouth
There's always something fun going on in the Seacoast. The calendars on PortsmouthNH.com and GoPortsmouth.com are great resources for finding events!
"3S Artspace is a wonderful, magical environment. The employees are welcoming and gracious. It's the kind of space that encourages meeting new people...the kind of place that invites and encourages future visits, and I will." -Mariantonia Boulay
"It was truly a great experience working with all of you. I can't tell you how much I enjoyed everyone's passion and integrity while still maintaining an effortless level of fun!" -Ben Chmura, Designer, Project Runway Contestant, and Project Upcycle Judge
Events
Our diverse programming includes concerts, theater, dance parties, workshops, meditation, storytelling, and more.
Exhibitions
The Gallery is an incubator of ideas, facilitator of original content, and advocate for contemporary artists.