Now on sale!

Project Upcycle: Virtual Edition
Sustainable fashion competition (virtual)
Produced by 3S Artspace
In partnership with Recovergirl and Goodwill of Northern New England
Saturday, November 7
8pm
Location: Zoom
Pay what you choose (starting at $10)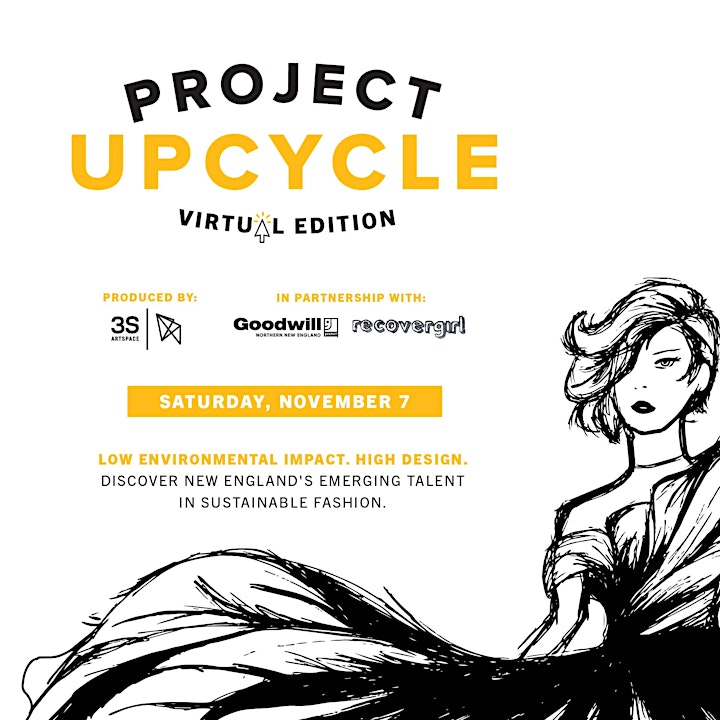 Project Upcycle is still ON! This year we're adapting, reimagining, and taking Project Upcycle completely virtual!
Log in from home to join us for the Project Upcycle Virtual Edition, become part of the thrill and excitement, and celebrate this year's designers! Your single ticket purchase is valid for viewing the event on a device with your household, so the whole family can watch!
3S Artspace, in partnership with Recovergirl and Goodwill of Northern New England, seeks to promote regional designers and sustainable fashion in the 3rd annual Project Upcycle design competition.
Eight designers will put their skills to the test competing from their home/school studios in this wildly creative and fast-paced design challenge, transforming secondhand clothing provided by Goodwill of Northern New England into a gala-worthy outfit!
The design challenge takes place October 16-17 and culminates in the Project Upcycle Virtual Edition on November 7. During the design challenge, you'll have plenty of chances to follow along and get to know the designers, check on their progress, watch them work in their home/school studios, even ask them questions in real time on Instagram! Be sure to follow @3sartspace on Instagram and Facebook to see the design challenge!
Designers will compete for cash prizes and will be judged on execution, creative reuse of materials, and styling by our elite panel of judges. As a virtual attendee, you'll also have the chance to cast your vote. And new this year: there is a prize for the "Audience Choice!"
PRIZING:
A cash prize will be awarded to the top three designers.
First Prize: $1,500
Second Prize: $1,000
Third Prize: $500
Audience Choice Prize: $500 *New this year!*
ABOUT PROJECT UPCYCLE:
Produced by 3S Artspace in partnership with Goodwill Northern New England and Recovergirl, Project Upcycle brings emerging designers together to foster connections, encourage creativity, and inspire growth. We are planting the seeds for sustainable fashion in New England (and beyond), and cultivating a community of informed consumers looking for ways to make better choices.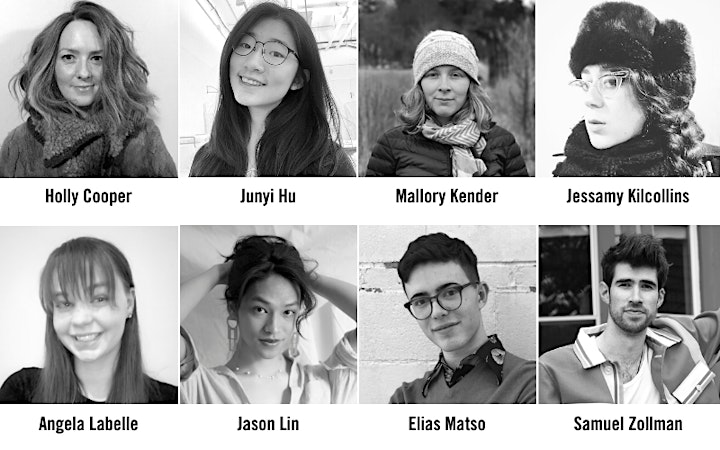 GENEROUSLY SUPPORTED BY:
Lead Sponsor - The Stebbins Family
Sustainability Sponsors - Aland Realty, Goodwill Northern New England , Greenpages Technology Solutions, The Kane Company, Kennebunk Savings
Upcycle Sponsors -Matmarket, My Friend Dan, Portwalk Place, ProCon, SuperHit Productions, Timberland
Additional support provided by: Ricci Lumber, and Mari Woods Kitchen Bath Home. Thank you to Hoist Away Bags, The Leather Group, Jay Iannini State Farm Agency, Piscataqua Savings Bank, Levi's, Flowfold, Mr. Fox Composting, Emtexglobal, The West End Hair Studio, and We Fill Good.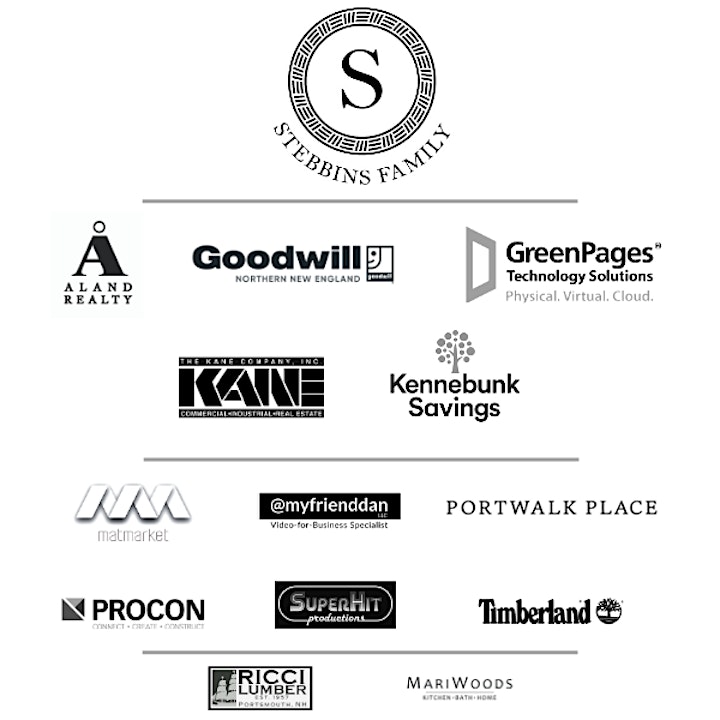 Interested in becoming a sponsor of Project Upcycle? Please contact Laurie Contrino: lcontrino@3sarts.org