Now on sale!

Long Story Short: It's All Relative (virtual)
Wednesday, April 14
7pm
Location: YouTube Live
Pay what you choose: $5, $10, $15, $20, or $50
Long Story Short returns to the 3S stage to livestream their first show of 2021! Join us by logging in from home as we bring this live storytelling event right to you!
During the show, the storytellers will take over the Performance Space at 3S, performing live from different locations within the space in a more casual take on the storytelling series. There will also be an interactive audience participation element where only Beth (the host) knows what stories will come next.
If you've been missing going out with friends, whether it's a concert or just a drink at the bar, this performance aims to scratch that itch.
---
April theme: It's All RelativeRelatives, for better or worse, are often the inspiration for stories at Long Story Short. This show will feature stories about family and the families we create.
---
Featured storytellers:
Gail Knowles (featured on episode 1 of the LSS podcast)Charleen Thorburn (featured on episode 8 of the LSS podcast)Holly Russell (new to the show!)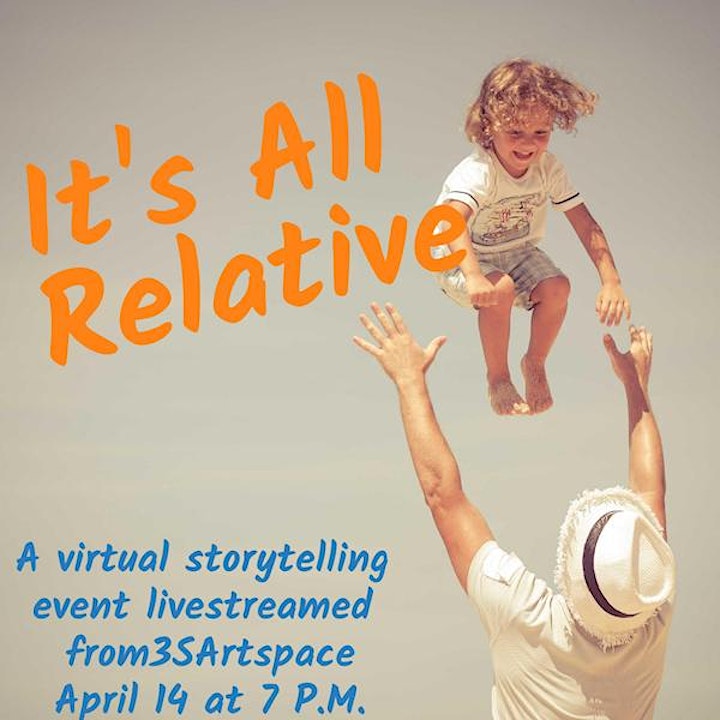 Pink Pumpkin / Entries are due Sunday, April 11:
For those who have always wanted to tell a story but have never taken the leap, here's your chance. If you have a story connected to the theme "It's All Relative" you'd like to share as part of the "Pink Pumpkin" audience participation portion of the show, you've got two options:
1. Record a video on your phone of you telling your story and send it via this form. Please keep the video to under five minutes. We will select two videos and play them the night of the show.
2. Write the story and send it to us, again via this form, and we'll have one of our Long Story Short regulars perform your story for you. Think of it as flash (non)fiction! Please keep your story to under 500 words. We will select up to two stories and perform them the night of the show.
----
About Long Story Short:
Long Story Short is not just a storytelling event. It's an opportunity to share the funniest moments life brings us, the deepest human emotions, and the strangest day of your life with complete strangers. This bare-bones storytelling series, hosted by Beth LaMontagne Hall, is free of pretense and over-rehearsed monologues. The show throws a mix of professional writers, performers, and average folks who have no public speaking experience whatsoever on stage with just a mic and a spotlight to tell a personal story based on that show's theme. What makes Long Story Short unique is the off-the-cuff feel many of the stories have, including each show's one open mic slot. A brave volunteer from the audience is selected at random and must take the stage in a moment's notice to open the second half, — not even the host knows what's going to happen.
Follow Long Story Short on Facebook: facebook.com/LSSat3S
Check out the LSS podcast: www.longstoryshortpod.com
----
Ticket purchases are non-refundable.
Thank you to our year-round Lead Sponsors: PixelMedia, Raka, and The Stebbins Family.