NH BURNED Barnstorming Tour
Wednesday, September 5
Doors: 6:30 / Event 7pm
$8 Members / $10 GA
All ages / Seated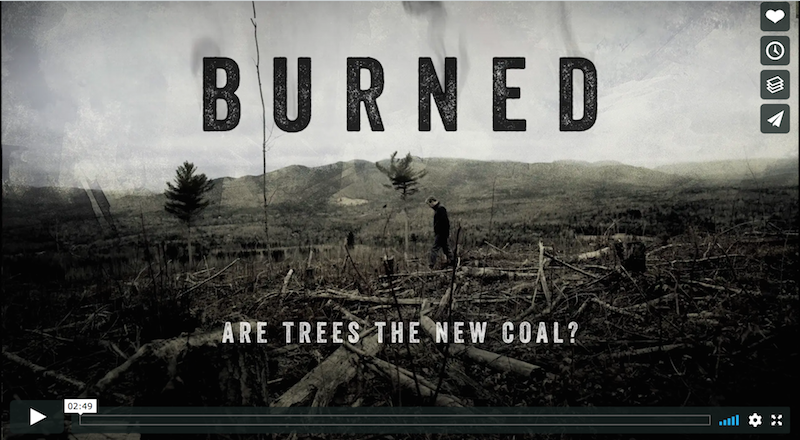 Marlboro Productions presents their feature-length environmental documentary BURNED: Are Trees the New Coal? at 3S Artspace. The screening is part of the BURNED Barnstorming Tour, a nationwide grassroots campaign to expose the biomass energy industry's destructive forest, energy, and climate practices. The screening is funded in part by a media grant from Patagonia.

Following the screening, there will be a discussion with filmmakers Lisa Merton and Alan Dater, Associate Producer Chris Hardee, and film subject Mary Booth of the Partnership for Policy Integrity.

About the documentary BURNED: Are Trees the New Coal?
BURNED: Are Trees the New Coal? tells the little-known story of the accelerating destruction of our forests for energy generation, and probes the policy loopholes, huge subsidies, and blatant greenwashing of the burgeoning biomass power industry. A dedicated group of forest activists, ecologists, carbon scientists, and concerned citizens fight to establish the enormous value of our forests, protect their communities, debunk this false solution to climate change, and alter energy policy both in the US and abroad.
The subject piqued the interest of filmmakers Alan Dater and Lisa Merton when they first learned about the biomass pellet industry in the southeastern US and the enormous quantity of pelletized trees that are being shipped to power plants in the UK and EU for the generation of electricity. They then started investigating biomass power plants around the country that burn chips for electricity production, including the Burgess Biopower facility in Berlin, NH and the L'Anse Warden Biomass plant in L'Anse, MI, both documented in the film.
Throughout the country, forests and whole trees are being clearcut, chipped, and pelletized. Under policy loopholes, biomass is being substituted for coal and labeled clean, green, renewable, and carbon neutral. Yet the science shows that biomass produces fifty percent more CO2 pollution per unit of energy than the coal it's replacing. The biomass power industry is burning trees at a 25-28% efficiency rate despite the fact that trees sequester carbon better than any technology we've invented.
BURNED: Are Trees the New Coal? has been selected by a number of film festivals including the American Conservation Film Festival, where it won the Audience Choice Award, the Wild and Scenic Film Festival, the Utopia Film Festival, the Mendocino Film Festival, the Amsterdam Film Festival, and the VT International Film Festival, as well as others.
Additional information can be found at: www.burnedthemovie.com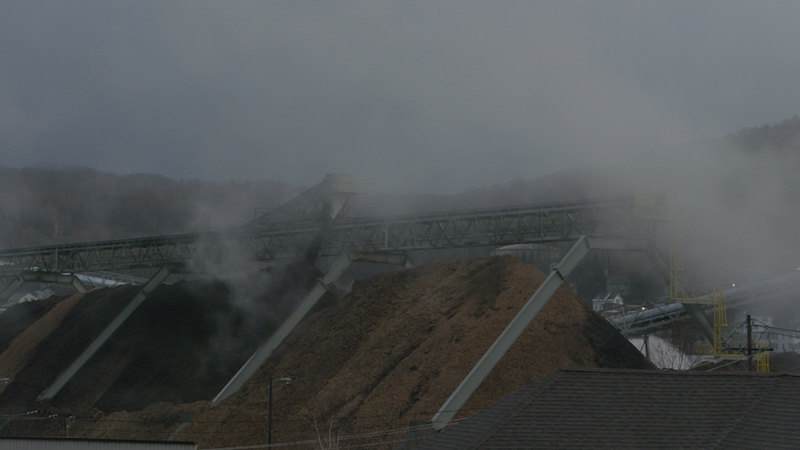 Chip piles at Burgess Biopower in Berlin, NH.