Velvet Citizen - a film in process
Wednesday, July 18
Doors: 6:30pm / Event 7pm
Free with a suggested donation of $5-$10
All ages / Seated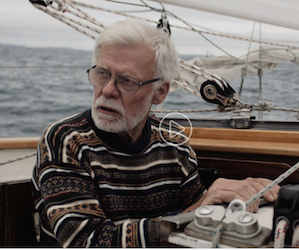 A story  of passion and dedication. A reminder that no matter the obstacles faced in life, the process is the journey.

Join us for a special glimpse into the making of the documentary Velvet Citizen as we showcase a film in process, beginning with an introduction and commentary on the story, process, and goals by Director/Cinematographer/Producer, Lindsay Jackson. The evening will include a viewing of the Velvet Citizen trailer, as well as a screening of a block of edited footage from the feature length film, followed by a Q&A session gathering audience feedback.

Featured panelists:

Lindsay Taylor Jackson , Director/Cinematographer/Producer working independently with the conception and making of Velvet Citizen. Previously, Jackson has worked as a Cinematographer and as an Assistant Editor on The Address for Florentine Films under Ken Burns and Editor Craig Mellish (ACE). She first served as an intern for Florentine Films on The Dust Bowl, The Roosevelts: An Intimate History, and Prohibition.


Cameron McMaster, Portsmouth native, who filmed on a week long sailing trip for the film will speak about his experience sailing on the boat with the documentary's main character, Jaroslav.


Bryan Fusco, Boston-based cinematographer, editor of the Velvet Citizen official trailer.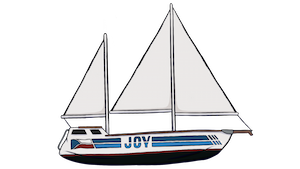 The story of Velvet Citizen:
This documentary feature film is the extraordinary story of Jaroslav and his fearless effort to pursue his lifelong dream of sailing around the world. He has spent over forty years building his boat by hand in his backyard in the landlocked country of former Czechoslovakia. Forty years ago when he started building his boat, he was living under harsh communist rule which allowed him very little sailing to foreign waters. He still had the hope of someday gaining the freedom to sail in these prohibited oceans. He continued to build his boat and earn the miles of his captain's license little by little during the one time of year citizens were allowed to sail in certain designated locations.  

The Velvet Revolution of 1989 was the fall of communism, which allowed the citizens of former Czechoslovakia (now the Czech Republic) to gain long lost freedoms. Jaroslav would continue to build his boat for many more years, but with a renewed independence of reaching the once forbidden waters. The film follows this beautiful story about hope, the journey to freedom, the philosophical wisdom shared with aging, and the perseverance against all odds to reach his lifelong dream of unlimited sailing.

----

About the film's editor, Craig Mellish:
Craig Mellish is a member of the American Cinema Editors (ACE), an honorary society for film editors. He is a Keene State College success story. Mellish joined Ken Burns' team at Florentine Films in 1996 where he began as an intern on the film Thomas Jefferson. Since then, he has worked on several other pieces under Ken Burns. In 2009, he was a Co-producer and Editor on the award-winning series The National Parks: America's Best Idea. His dialogue editing for four of the six episodes was nominated for a Primetime Emmy for Best Sound Editing – Nonfiction Programming. Read more about Craig Mellish by clicking here.

----

Click here for more information on Velvet Citizen.