Yuri's Night Portsmouth
Tuesday, April 7
6-10pm
Partially seated
$10 Admission

Get "spaced out" at Yuri's Night Portsmouth: a social, educational, and artistic celebration of humanity's first steps into the "final frontier."

It was April 12, 1961 when Soviet Cosmonaut Yuri Gargarin was shot into space completing one lap around the Earth and firing the imagination of humans around the world. Looking back since that day, we've landed humans on the moon, explored the outer reaches of the solar system, and are talking about the possibility of a real "warp" drive—currently under study at NASA-- that could one day take us to the stars.

So make plans to join us for an evening of fun and exploration featuring real astrophysicists, rocket scientists and astronomers. On tap for the evening are special speakers talking about our future in space, short videos featuring current and future missions to the beyond, and outdoor telescope views of night sky favorites put on by members of the New Hampshire Astronomical Society.

Those who come appropriately dressed for a "spacetacular" evening will get a special memento to remember the night.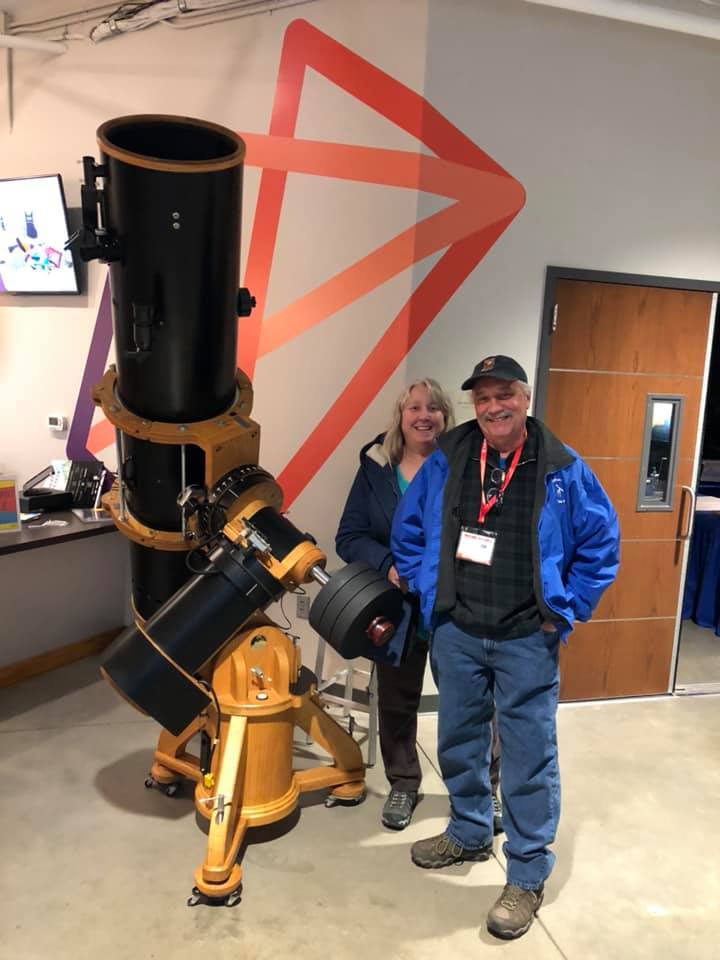 About the speakers:
TBA! Please check back soon for speaker announcements.
---
About the organizers:

Caleigh MacPherson 
Caleigh MacPherson is an engineer from New Hampshire who previously worked on the NASA Magnetospheric Multiscale satellite mission. She was the team lead of the award-winning University of New Hampshire LunaCats, whose mission was to design and build a lunar mining robot for NASA's Annual Robotics Mining Competition. In her spare time, she attends NASA Socials and builds robots for fun.

Tom Cocchiaro
Tom Cocchiaro is the current vice president of the New Hampshire Astronomical Society (NHAS) and a NASA Solar System Ambassador.  A 20-year Air Force veteran, Cocchiaro worked as an avionics systems technician and in later years as a senior public affairs manager where he was privileged to have served on the Air Force Press Desk for the first five landings of Space Shuttle Columbia at Edwards AFB, Calif.  During his time with NHAS he has participated in numerous astronomy public outreach events and was an original member of a group within NHAS that created the Library Telescope Program (LTP).  To date, the program has placed more than 150 telescopes in libraries throughout New Hampshire.  And over the past decade, has helped other organizations across the country and the world to duplicate the program which may now be found in London and as far afield as New Zealand.

Ed Ting
Ed Ting is a well-known amateur astronomer. His works have appeared in Sky & Telescope, Night Sky, Skywatch 20xx, Amateur Astronomy, Discover, and Popular Mechanics magazines. His writings have been translated into several languages, and he speaks frequently on the topics of astronomy and astrophotography. He has been on New Hampshire Public Radio, and on the Manchester, NH-based TV program, Star Hop. His web site, scopereviews.com, is a widely-read telescope review web site. He is an Astronomy in Chile Educator Ambassador to Chile and a NASA Solar System Ambassador (SSA.) He holds a BS in Engineering from the University of Illinois and an MFA from the New Hampshire Institute of Art, where he teaches a course on astrophotography.

Jennifer Benn
Painter Jennifer Benn's work examines technology and the effect of technology on the world. Through the research of drawing, painting and visually and socially examining computers, rockets, space-shuttles, remote controls and other sci-fi images, and their place in this time, she seeks to comprehend them better and to re-present them for the viewer in a revealed vision. It is through visual interpretation that Benn hopes to reawaken our senses and minds to notice how technology has changed, and is changing the world. In Benn's view, chaos and order, creation and destruction and recreation are the connections between painting, art and technology.

---

Hosted by the NASA Solar System Ambassadors

----

Ticket purchases are non-refundable.